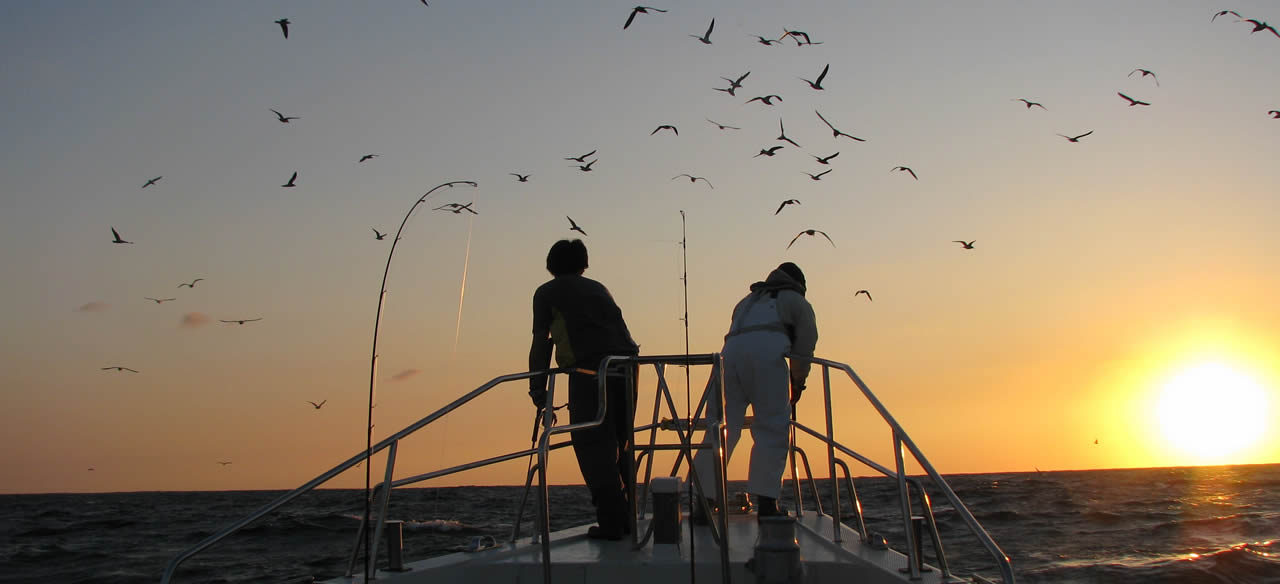 Other information
◆This site fishing result information
◆Facebook fishing information 
◆Twitter fishing information 
◆Captain Hirano Blog
English version information. NO1
Booking

Book your fishing by telephone, freely, please. GYOTAKU will set sail within capacity, even for only one angler. Sorry, when it gets booked up with full of capacity..
1) You can not reserve both AM game and PM game.
2) But, if PM sailing has a vacancy, you can go fishing as you have done AM.
3) On weekdays, we have no PM sailing without booking.
4) When you enjoy AM through PM game, we receive 18,000 as charge.


Telephone number for booking

0470-38-2273 or 090-1114-4361

Sorry, you can't make booking by e-mail.
Call up and tell us the date when you want to enjoy with us and your telephone number. With too bad weather to set sail, we will make phone call back to you.

Price list

AM/PM game(together) /1person /10,000円

Women and Children (under 15 years old)/1person /8,000円

Whole day game (together)/1person /18,000円

Regular holidays

(1) Second and fourth Wednesday every month.
(2) The first of January.
(3) The 16th February. (At Otohama port, enshrining Benten; the goddess of fortune)
(4) The first of August. (Festival of Otohama district)
Information. NO2 Action on the day
On the morning of fishing game

Please make an entry at office.
After writing your signature, please drive your carto Otohama port where GYOTAKU is at anchor.

Embarkation and drawing lots

By drawing lots, your position on the board will be decided. Pick out a ball with numbers. First, who picked out a ball No.1, can choose his position, and so on. Please observe the rule.
Don't scramble for your better position on the board.
If you are with your girlfriend or family, please let the captain know, and draw lots as representative .
Priority position
To continue fishing from AM to PM, draw a lot again. You will have a new position for PM game.

AM game

Leave port at sunrise, return to port till high noon.

PM game

Leave port at PM1:00, return to till sunset.

Whole day game

After enjoying AM game, if PM sailing has a vacancy, you can go fishing as you have done AM. Ask captain detail.

1) You can not reserve both AM game and PM game.
2) We have no PM sailing without booking.

Weighing after fishing at office

We will weigh your fish, take pictures and print in this sight.
If you want, you can get gyotaku art (=fish print). But it requires pay.

Thank you !

After all, please make yourself at home for a while and help yourself to cups of coffee .

At last, payment

Thank you ! Good-bye ! and See you again !
Please be careful and go home.
Access map
Street address:3584 Shirahamacho Shirahama, Minamiboso, Chiba 295-0102, Japan
phone number:0470-38-2273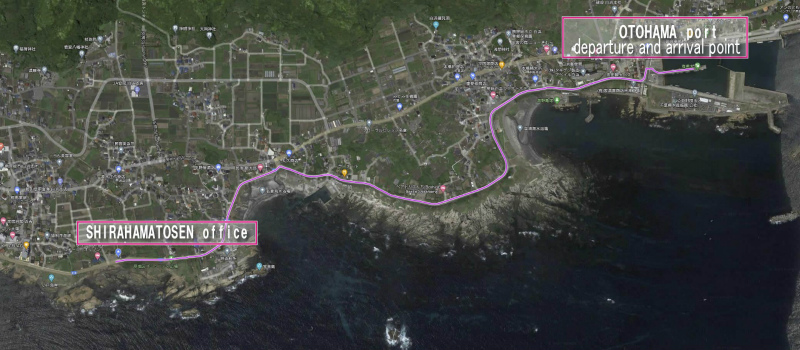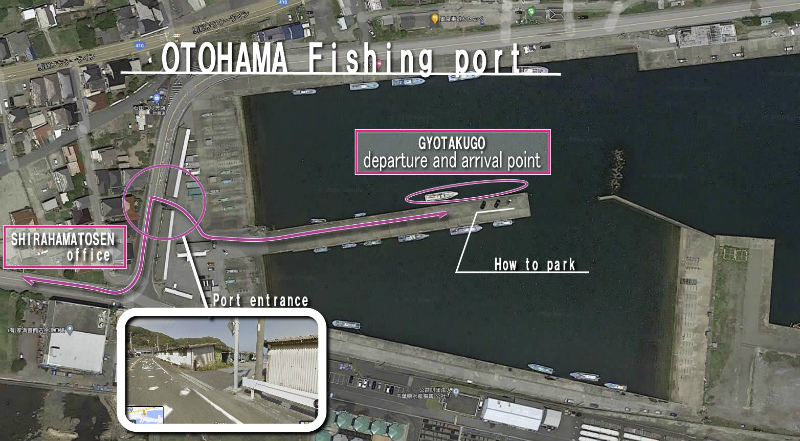 Information GYOTA KUGO departure and arrival point in OTOHAMA fishing port
Click the image to enlarge it.
Other information
◆This site fishing result information
◆Facebook fishing information 
◆Twitter fishing information 
◆Captain Hirano Blog